laying low
2005-5-17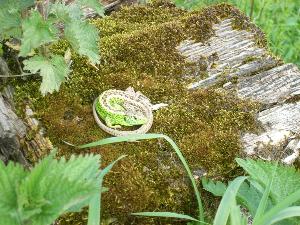 These last days I sent more time than usual out in the open. Having a plan but not being able to do anything right now is not very friendly for the mind. So I decided to use what I could of the peace and quiet on our extensive grounds.
This little guy was my role-model. Just lying in the sun on a bridge above a small stream. not caring and not doing.
Similar
blogging offline
|
when do you want something the most?
>>
---
alles Bild, Text und Tonmaterial ist © Martin Spernau, Verwendung und Reproduktion erfordert die Zustimmung des Authors