Archer Mokeev Productions
2008-5-16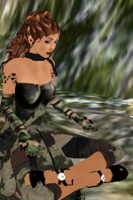 Hello friends of virtual worlds and residents of the Second Life(tm) world in particular. Now you can go and buy some of Archer Mokeev's creations inworld or on SLX!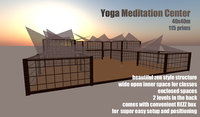 Yoga Meditation Center
beautiful zen style structure wide open inner space for classes enclosed spaces 2 levels in the back comes with convenient REZZ box for super easy setup and positioning.
Archer Mokeev Tiki Hut v2 (boxed)
Romantic Tiki Hut with working doors and privacy blinds (operable by the owner and the group the hut is set to) Fits on any 20x20 meter space. Come...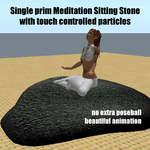 Single prim Meditation Sitting Stone
Put this stone by a pool, in your garden or float it in the air. Sit on it and enjoy the peace and calm of meditation. Click the stone to turn light particles on/off
Similar
I finally put it online
|
it was my birthday
>>
---
alles Bild, Text und Tonmaterial ist © Martin Spernau, Verwendung und Reproduktion erfordert die Zustimmung des Authors